To determine 3D structures with high lateral resolution one can record a series of X-ray images with the sample mounted into a rotating stage. Each image represents the 2D projection of the structures at viewed at different rotation angles which can be reconstructed in the computer to give the full 3D information.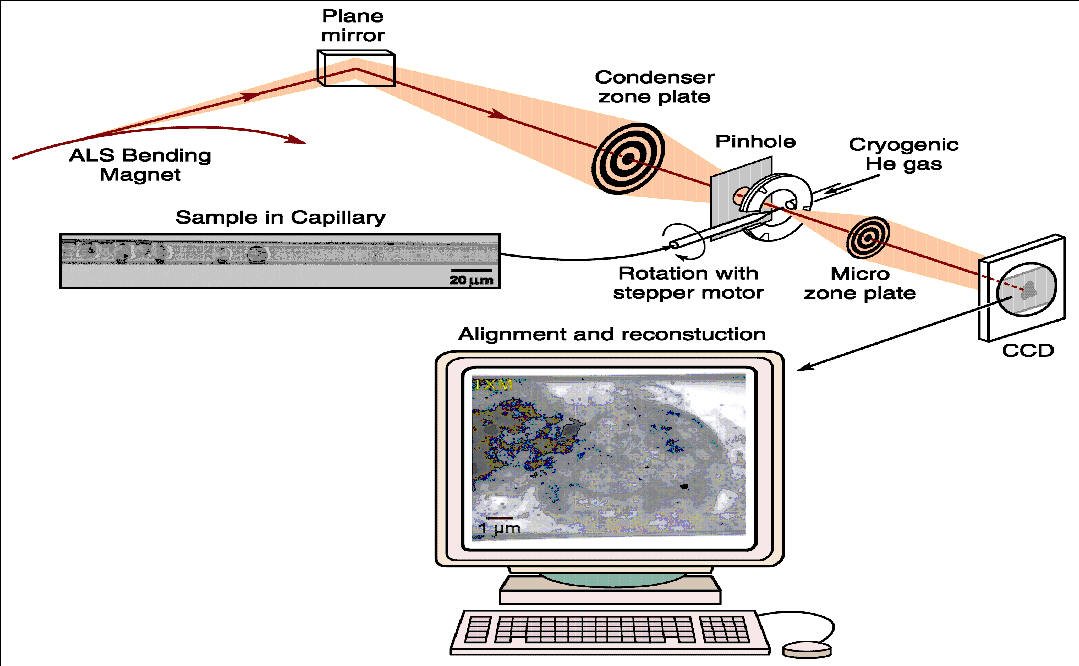 ---
Bio-nanotomography of Yeast Cells
courtesy: C. Larabell and M. LeGros, LBNL and UC San Francsico
A new X-ray microscope focusing to X-ray tomography on cells is currently being set-up by the National Center for X-ray tomography at the ALS.


---
X-ray tomography of Cu interconnects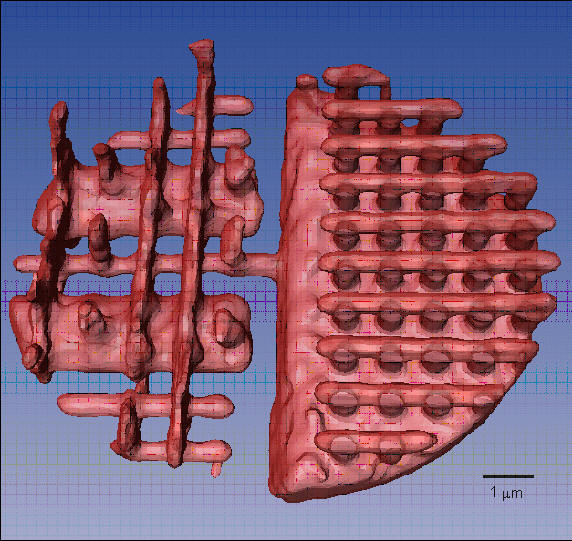 Rendered image after tomographic reconstruction of 50 images over 140 degrees
courtesy: G. Schneider, M.A.Meyer, G.Denbeaux et al; BESSY, Germany
[ Applied Physics Letters, 81(14), 2002 ]