The Center for X-Ray Optics is a multi-disciplined research group within Lawrence Berkeley National Laboratory's (LBNL) Materials Sciences Division (MSD). Notice to users.
The world's highest resolution projection lithography tool.
The Berkeley Microfield Exposure Tool (MET)
For a new lithography technology to be successful, the supporting ecosystem must be developed years in advance. The MET is used by researchers from around the world for early learning in key areas such as resists, processing, and masks.
About the MET.
The MET is a 0.3-NA extreme ultraviolet (EUV) microlithography tool situated on undulator beamline 12.0.1.3 of the Advanced Light Source at Lawrence Berkeley National Laboratory. The MET has a unique programmable coherence illuminator that allows it to achieve world-leading 12-nm imaging resolution.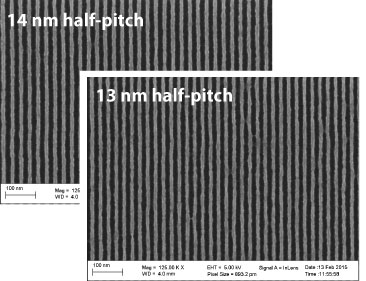 Demonstration of 13 nm dense patterning using conventional photolithography. February 2015.
The leader in resolution.
The MET's unique capabilities allow it to reach down to 12-nm, today, giving researchers a clear and unparalleled view into the future of photolithography. Using these capabilities, materials researchers from Inpria Corporation have developed photoresists capable of 13-nm patterning.

Resist research.
Resist line edge roughness (LER) negatively affects process yield and device performance. Working in collaboration with industry, national labs, and academia, CXRO researchers use the MET to quantify LER, find its root causes, and discover ways to mitigate it. The image to the right shows anisotropic three-dimensional details of typical LER.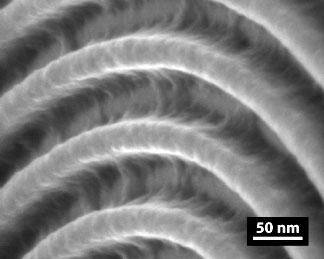 Visit the MET homepage.
Visit
met.lbl.gov
to learn more about the MET.
The MET team.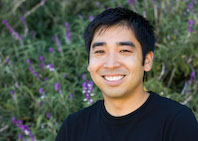 Staff Scientist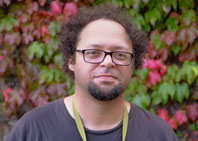 Senior Research Technician

Scientific Engineering Associate

Scientific Engineering Associate

Scientific Engineering Associate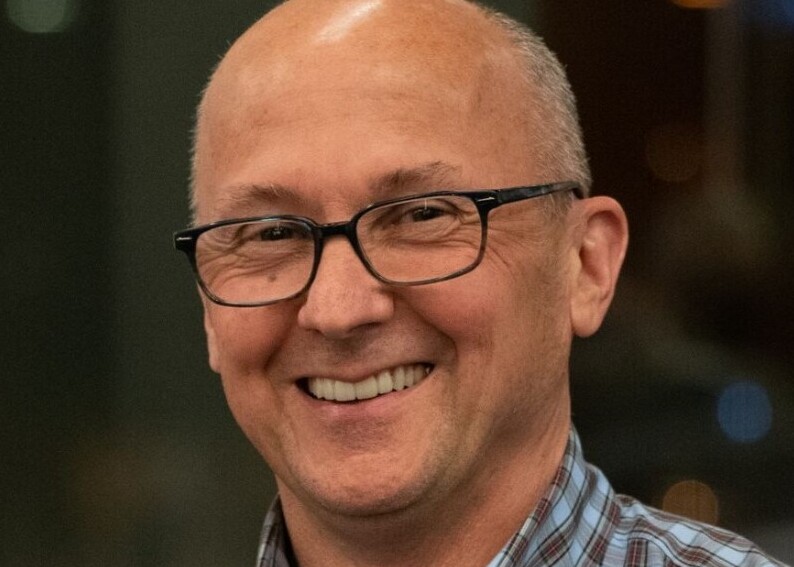 Director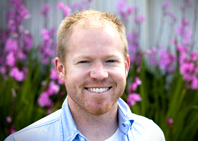 Staff Scientist